About USF I-Corps
Skip Over Breadcrumbs and Secondary Navigation
Meet the Teams From USF Selected for the National NSF I‑Corps Program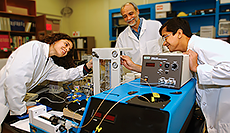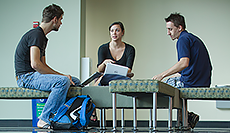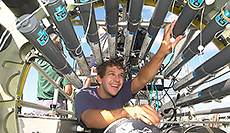 A full team consists of an Entrepreneurial Team Lead (student or post-doc), Academic Team Lead (Faculty) and Business Mentor.
The Entrepreneurial Lead could be a Post-Doctoral scholar, graduate student, undergraduate or other student, or professional staff, with relevant knowledge of the technology and a deep commitment to investigate the commercial landscape surrounding the innovation.
The Academic Lead will be responsible for overall project management. The AL must have an academic appointment that would normally qualify the AL to submit proposals or play the role of a PI in subsequent proposal submissions.
The Mentor will typically be an experienced or emerging entrepreneur with proximity to the institution and experience in transitioning technology out of academic labs. The Mentor will be responsible for guiding the team forward and tracking progress.
Read the NSF FAQs for I-Corps Teams.
---
Meet the NSF National I-Corps Teams from USF
Thirty-one USF I-Corps teams have been selected for the prestigious NSF national-level I-Corps program to date. USF leads the state of Florida as the university with the most national I-Corps teams. Teams selected for the national program receive $50,000 and intensive training to take their idea/product to the next level. Click on the PDF below to learn more about their projects.
---
Meet the USF I-Corps Teams
Each semester, the USF I-Corps program holds an intensive 6-week introductory "boot camp" for teams from all across USF. Each team receives a modest grant of up to $3,000, and training and mentoring to explore the potential commercial development potential for their ideas. Each team includes a USF faculty member, USF student, and a business entrepreneur from the community. Team members who complete the rigorous course earn the designation "USF I-Corps Fellows." Please open the PDFs below for a complete list of USF I-Corps Fellows.