News
I-Corps News
---
Photo courtesy of GuideWell INNOVATION Core
Two USF Doctoral Students Win Florida Blue Pitch Competition
October 11, 2018
The winner of the $10,000 prize was a team of USF doctoral students in the USF College of Nursing for their idea to develop a baby-bottle nipple that mirrors the natural shape and flow of the baby's mother. The product, called The Natural Nipple, already is in the patent pipeline and the researchers have secured funding from the National Science Foundation to further develop their groundbreaking idea and bring it to market. Lauren Wright is the Principal Investigator (PI) for a 2018 national NSF I-Corps team.
---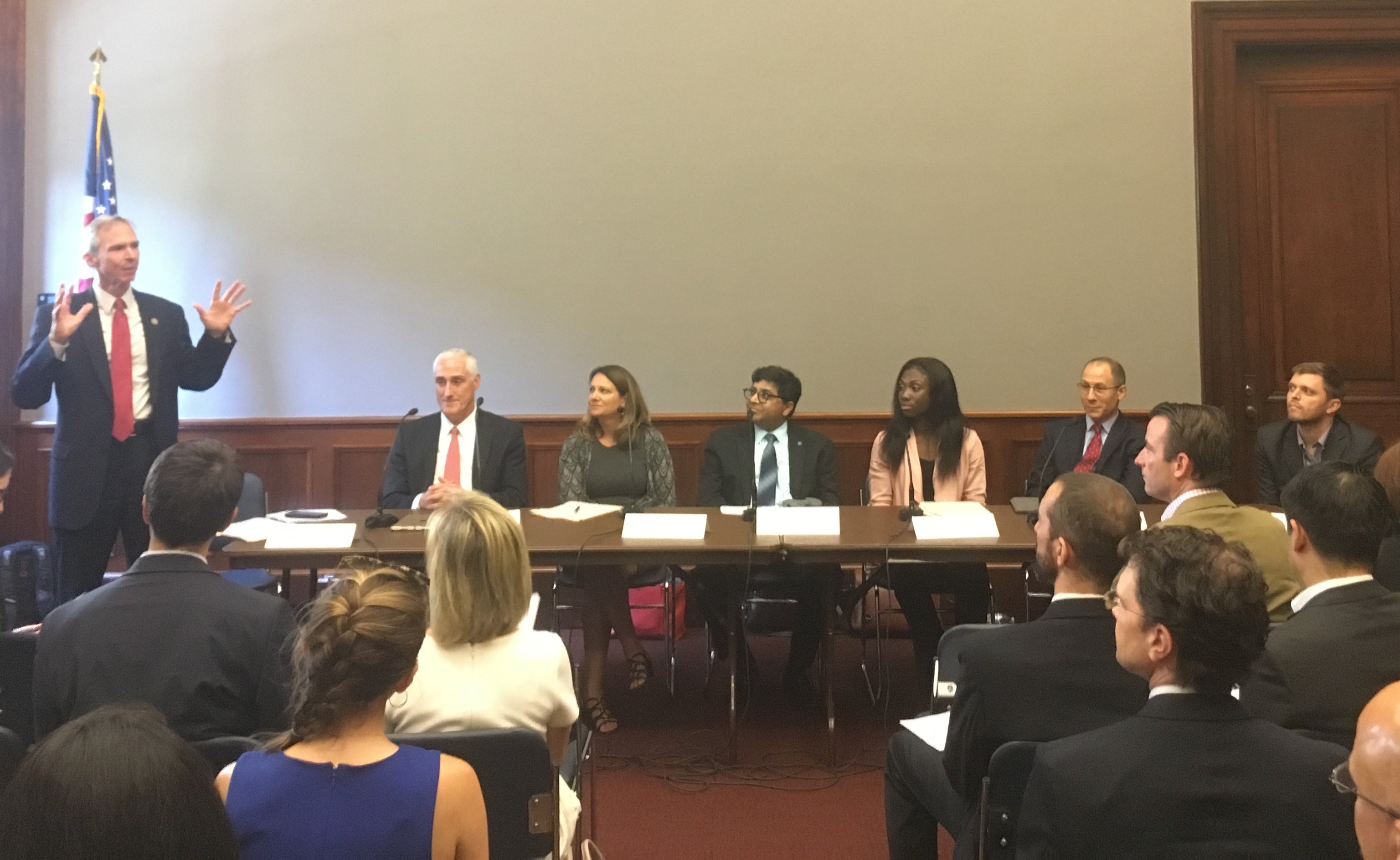 USF Associate Vice President for I-Corps Presents at Congressional Hearing
September 6, 2018
USF associate vice president for I-Corps Dr. Sudeep Sarkar presented at a congressional hearing: NSF I-Corps: Accelerating Innovations to Market. The panel discussed how amazing technological and scientific innovations make their way from the research lab into new products, and provided perspectives from Congress, NSF, an investment fund, university faculty and small business founders.
---
Natural Nipple Receives National $50,000 I-Corps Grant
July 3, 2018
A USF College of Nursing doctoral student's goal to develop a product that combats nipple confusion and helps women breastfeed longer has advanced to the national level with the award of a federal I-Corps grant. Nurse practitioner and PhD student Lauren Wright is one step closer to having the Natural Nipple become reality.
Lauren Wright is the Entrepreneurial Lead (EL) with Dr. Rasim Guldiken, Associate Professor in the Department of Mechanical Engineering at the USF College of Engineering as the Principal Investigator (PI) for a 2018 national NSF I-Corps team.
---
Student Spotlight: Aleksandar Popovic, International Student/Entrepreneur
April 5, 2018
Aleksandar Popovic, student in the USF Muma College of Business, participated in the NSF I-Corps program on the USF Tampa campus in Spring 2018.
Popovic is developing a product called the MEDIband, which assists medical professionals with monitoring patients who have deep-vein thrombosis. He conceived of the idea while enrolled in the Creativity and Innovation in Entrepreneurship class. The motivation: his dad, who lives with DVT. Popovic -- the student -- already has a provisional patent and a prototype for the product, which he hopes will transform the way patients with DVT are cared for, while they are under treatment.
---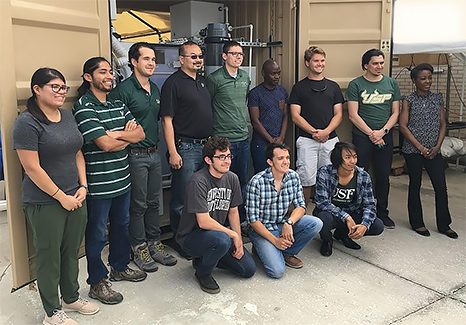 NEWgenerator Bringing Clean Water And Energy to South Africa
March 2, 2018
The NEWgenerator waste water recycling machine, developed by Dr. Daniel Yeh, USF Associate Professor of Civil & Environmental Engineering, will be sent to Durban South Africa with a group of 4-5 USF students for installation and further field testing. The team is aiming to eventually commercialize the technology and has set up a start-up company at the Tampa Bay Technology Incubator.
Dr. Yeh was the Principal Investigator (PI) for a 2015 national NSF I-Corps team.